Garden Rooms Kings Lynn, Norfolk
Enhance your garden with a versatile garden building to be used all year round
Our Garden Rooms are designed specifically to be low maintenance and withstand the elements and time - their unique cross section composite material means they deliver traditional timber appearance with absolutely none of the additional upkeep.
Garden Rooms are available Supply and Fit or Supply Only, in a range of different sizes with or without decking. They are fully adaptable and cheaper than moving house or adding an extension, making them a brilliant long term investment.
Gym, bar, workshop, how would you use yours?...
Our Garden Rooms are so versatile that you can use them for literally whatever you want! With the ability to create partitions and separate rooms, your space can even be used for multiple purposes e.g. a treatment room that doubles as storage for gardening equipment.
She Shed
Gin Palace
Quiet Retreat
Hot Tub Zone
Gymnasium
Games Room
Man Cave
Home Office
Party Room
Low Maintenance
Grained effect wood composite encapsulated in a co-extruded high polymer skin providing an impermeable layer of protection from staining, scratching, mildew and fading.
55% recycled timber 35% recycled PVC polymer

Skinned / co-extruded system

3x times more thermally efficient than traditional timber garden building

Embossed woodgrain effect

Rich authentic wood tones with dual finish options

Low maintenance

Thermally efficient to use your Garden Building all year round

No plastering or decorating as the walls are self-finished
Highly Insulated Walls
Our low maintenance, authentic timber grain effect walls are available in a range of single and dual colour options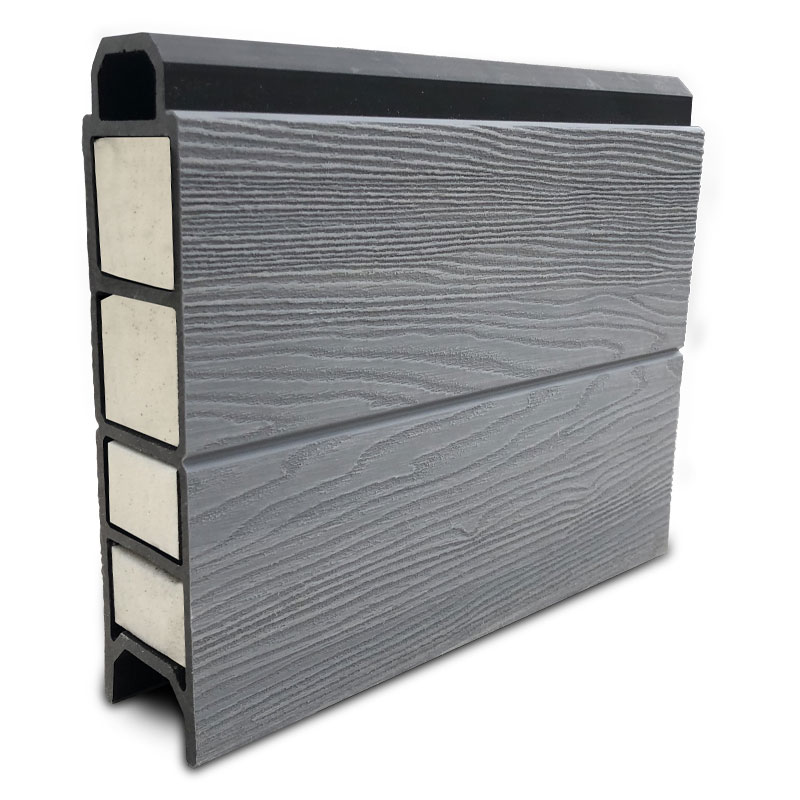 Light Grey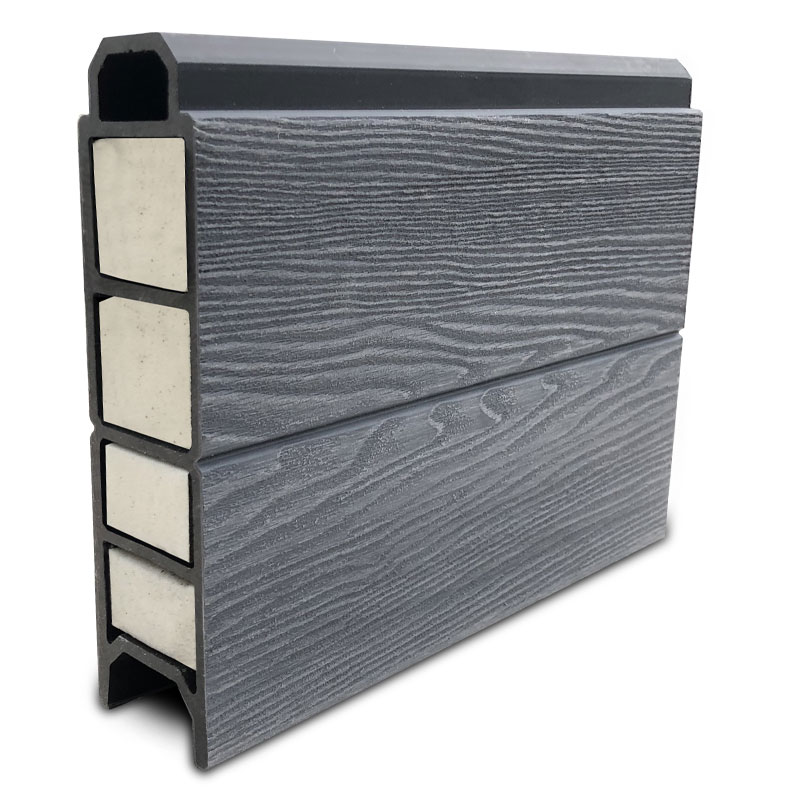 Dark Grey
Dark Grey on White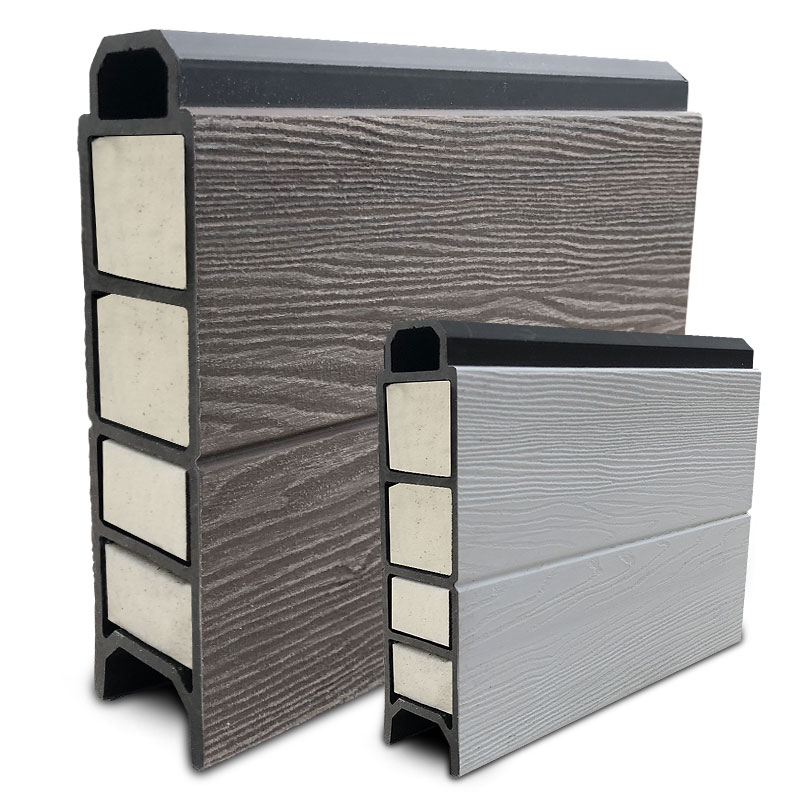 Walnut on White
Corner Post and Connectors
Available in the same colour to match the walls or use a different colour to create a contrasting design
Light Grey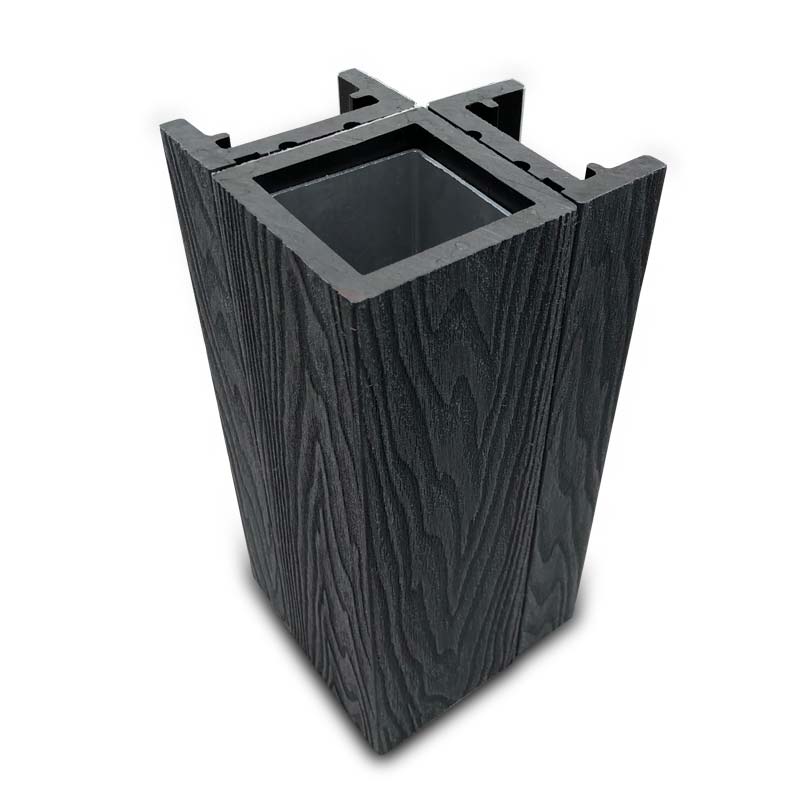 Dark Grey
Black
Walnut
High Performance Garden Rooms
Ideal for Work, Rest and Play! – How Would You Use Yours?
The Gin Palace
Pool Room
Versatile Garden Spaces
Garden Room Build
Features and Benefits
We are the latest innovation in Garden Rooms
Timber Effect
No Painting

Highly Insulated

Weatherproof

Low Maintenance

Quick Installation
High Security
UV Performance
No Rotting, Painting or Staining
A traditional wooden Garden Building can quickly become worn down, faded with extensive problems due to being constantly exposed to the elements, and to keep them in good condition they require regular maintenance, which is both time expensive and time consuming for those who have to take care of it.
Our Garden Rooms are made up of a unique blend of recycled wood and plastic polymers, producing a composite wooden products, which provides excellent weather resistance, high thermal insulation.
They are designed and manufactured to be 100% maintenance free structures and you will never have to worry about painting, staining or sanding your Garden room since they are guaranteed to not rot or warp.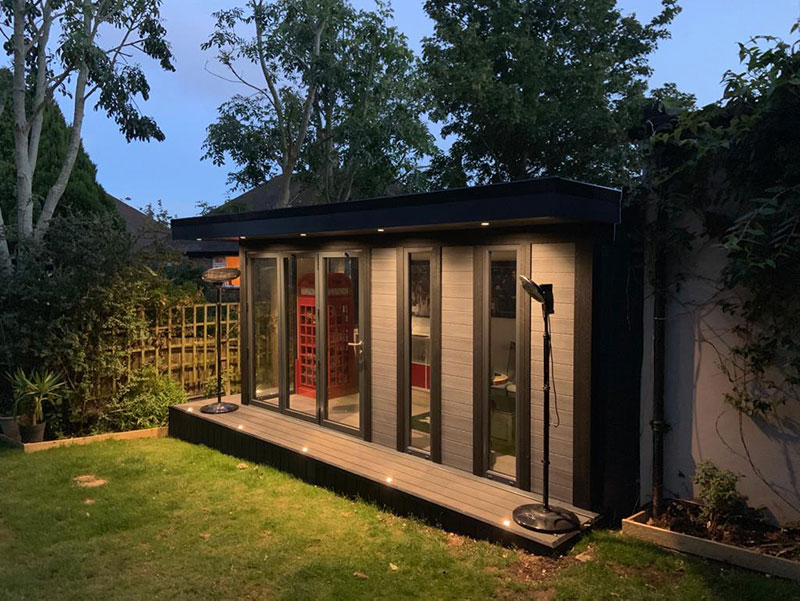 Authentic Timber Effect
Looks just like wood, feels just like wood, outperforms wood
You will truly need to see our products to believe the extremely remarkable resemblance they have to their Timber counterpart.
We have rigorously tested, researched and designed our products to ensure that we can provide you with a product that truly combines the best of traditional timber looks utilising modern materials and techniques.
Choose from our extensive range of colours and finishes to ensure that you have the Timber-look of your dreams, and we can assure that you will have a beautiful addition to your home that maintains its beauty whatever the conditions.
Four Natural Timber Shades
Choose the perfect colour that's just right for your garden, or even mix and match to create your own unique garden room.
Light Grey
Dark Grey
Black
Walnut
See how quickly we can turn your dreams into reality
We utilise a revolutionary new concept "The Great British Ground Screw" to provide a firm solid base for your new Garden Building. The advantages of using ground screws is that there is no need for excavation work and so no need to turn the garden upside down. Ground screws can be installed anywhere you normally dig to concrete.